Grout pump reliability proved in Irish Zinc Mine
Equipment manufactured by Colcrete Ltd in Derbyshire ends up all over the world and in some unusual places.
Take Tara Mines in Co Meath, Ireland. It's Europe's largest zinc mine and the world's ninth largest. Approximately 2.6 million tonnes of ore for zinc and lead concentrate production is mined and concentrated every year.
Spotted at almost a kilometre underground was a CMP1295 grout pump which was being utilised to stop water ingress to the mine.
The pump was bought by J & M Mining Services Ltd and Operations Manager Thomas McCaffrey is delighted with its performance.
"It was delivered on time and since then the pump has been used daily, pumping from between 2 tons and 10 tons of cement to pressures in excess of 100 bar. On one occasion the pump was in use for a 24-hour cycle, pumping over 24 tons of cement against 35 bar pressure. After each daily use, the pump is stripped clean, rebuilt and pressure tested."
"We have great confidence in the CMP 1295,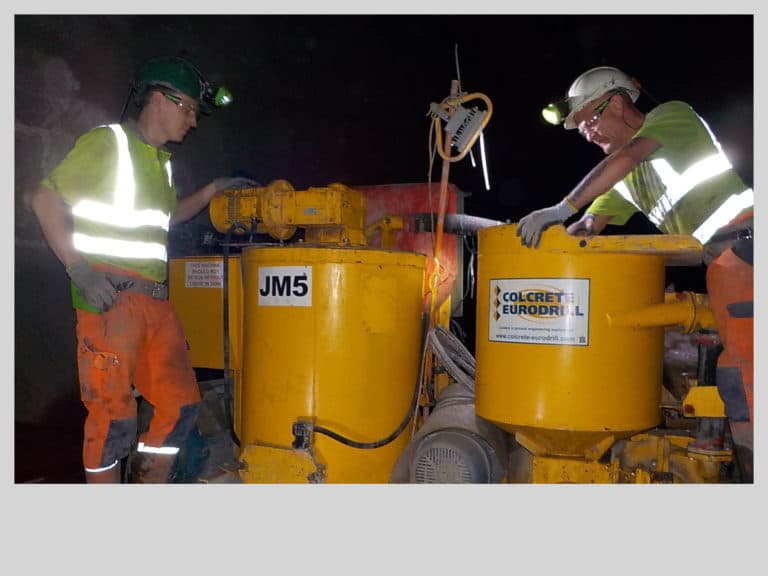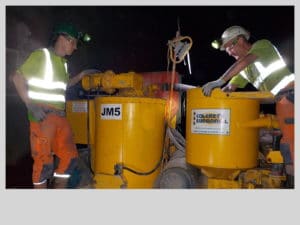 it never lets us down," he added.
"We would like to compliment Colcrete Ltd on their support services as their support team have always been very timely to assist us with any questions we may have.  We would have no hesitation in recommending Colcrete Ltd as a supplier and we look forward to dealing with them again in the near future."