CX4/10 utilised for rebuilding work on South Island, New Zealand
Rebuilding work continues after the severe earthquake which hit Kaikoura, South Island, New Zealand in November 2016. Auckland based contractor Groundfix is working on multiple rail tunnels to repair and strengthen the tunnel linings and portals for the rebuild alliance called North Canterbury Transport and Infrastructure Recovery (NCTIR).
In June this year, Groundfix took delivery of a Colcrete Ltd CX4/10 diesel powered colloidal mixer/pump skid mounted unit.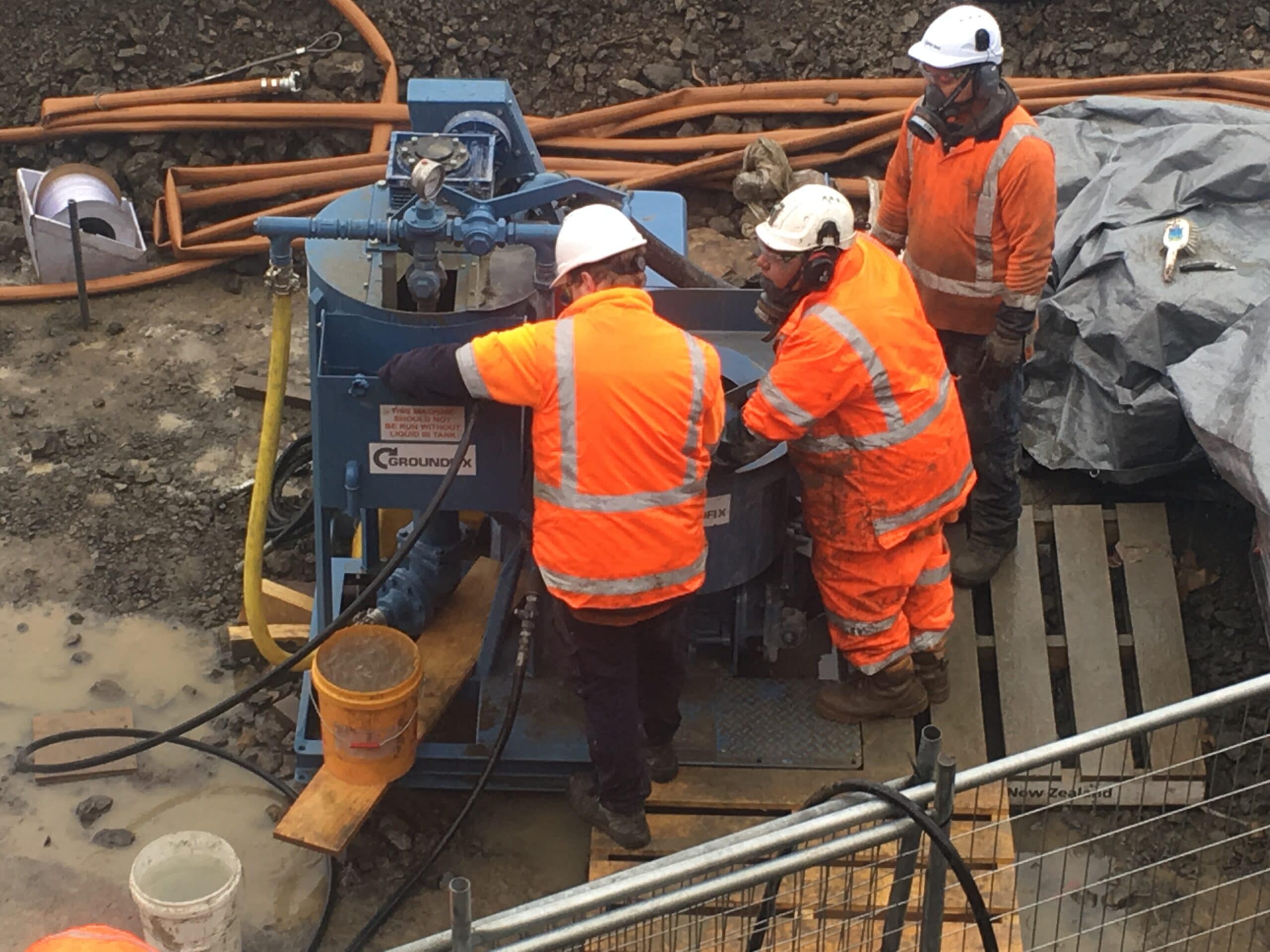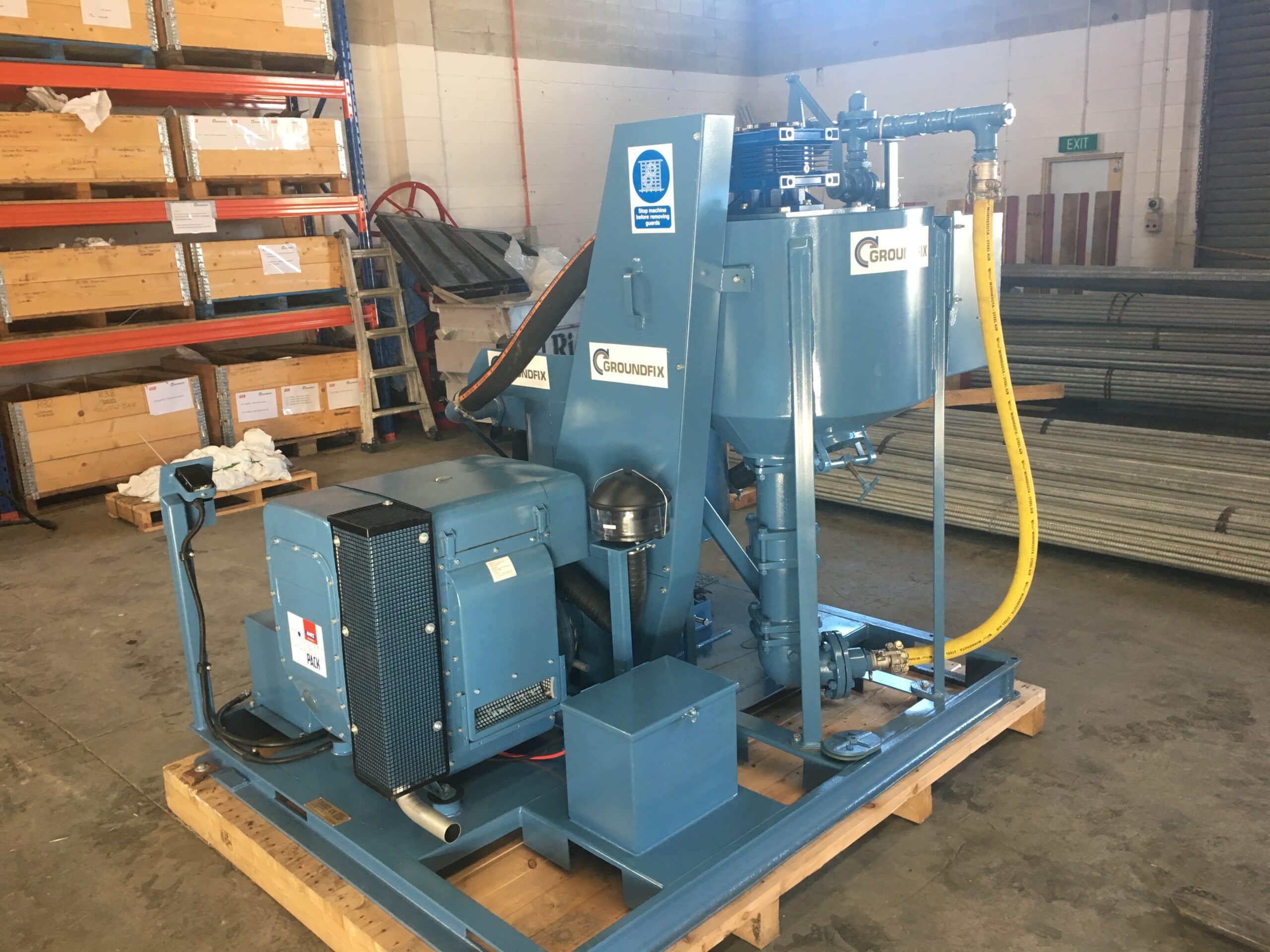 The unit features a 120 litre capacity colloidal grout mixer and 190 litre capacity agitated grout storage tank, together with vertical mounted progressive cavity grout pump. This machine is capable of outputs of 2.5-3.5 cubic metres per hour and pressures up to 10 bar max.
The work scope for Groundfix is varied and consists of rock bolting, ground anchors, rockfall mesh, shotcrete, concrete wire sawing and coring, concrete crack repairs of tunnel linings and ground improvement works through low pressure grouting.
Since taking delivery of the CX4/10 in June, the machine has been operating 24/7 on day and night shifts with minimal maintenance between shifts.
Colcrete Ltd's official Distributor in the region is Ostaline Pty Ltd Gavin Caspersz is the Marketing Director of Ostaline:
"It was unusual to see concrete trucks depositing mixed material into the colloidal mixer, but Groundfix advised us that 80% of the work is done by hand. Concrete trucks are brought in when available just to keep up with the demand. There is so much earthquake rebuilding work going on that the availability of concrete trucks is apparently stretched to the limit."
Due to the long pumping distances into some of the tunnels Groundfix were using the CX4/10 to stage pump grout to portable pumps within the tunnels from which the grout could then be pumped further along the tunnel to the work site. On one site alone Groundfix have mixed and pumped over 2000T of cement.
Simon Bourke, one of two directors at Groundfix stated:
"We are very impressed with the CX4/10. It has been incredibly reliable under these demanding circumstances and we consider it to be a very worthwhile investment".